more website work, this time for a fly fishing lodge in Montana...ha
my personal challenge with it was making something "manly" or more manly than normal at least. java script, divs tags, and css - oh my!
It's a class project so only four pages exist for the site
the homepage
a spa page
accomodations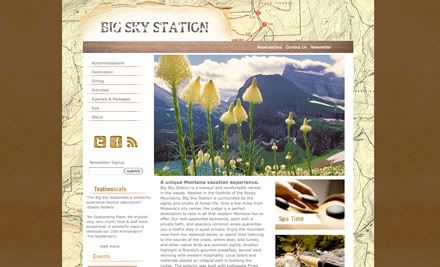 see more of my web career here!